This interview is part of the Leading Ladies series, introducing you to local women who are contributing to our motorcycle community and the growth of female ridership in BC.
Name: Neda Hamidzadeh
Role: Founder and Organizer of Vancouver Motorbikers (VMB)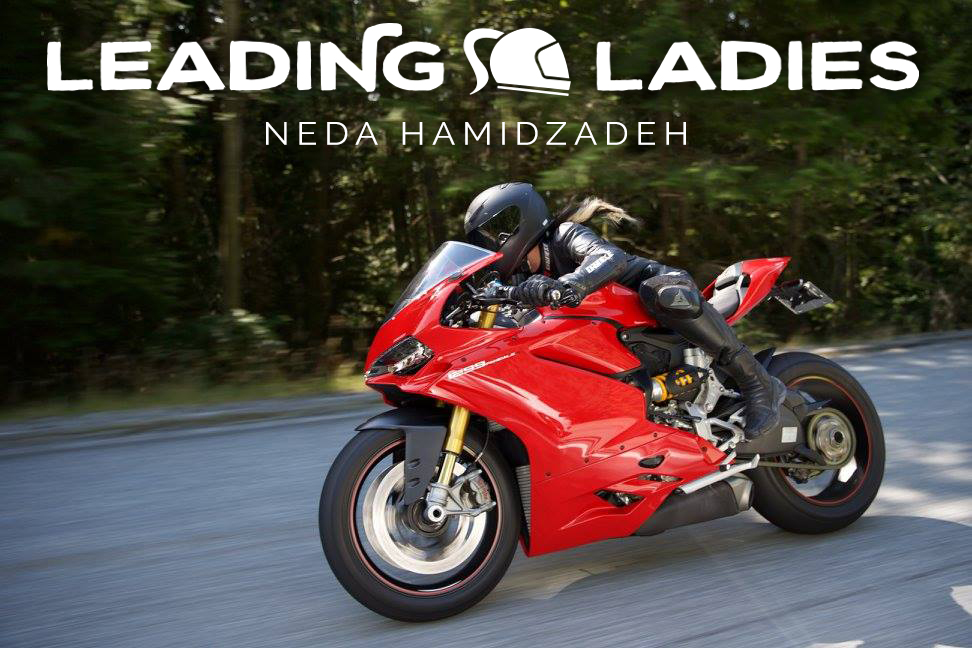 Neda, you are the founder of Vancouver Motorbikers (VMB), which celebrates its one-year anniversary and 2300 plus members this month. Congratulations on this successfully growing community! Can you tell us why and how you founded the group last January?
Thank you! The VMB crew and I are excited to be celebrating this milestone. As I met many different types of riders throughout the years, I got the idea to create a general group and a welcoming space for all riders in the West Coast area, regardless of their skill level or type of bike they ride. VMB offers a platform for all types of riders to connect and socialize. It is my passion to bring people together!
Can you describe VMB to our readers who have not heard about it? What was your favourite community event with the group during the last year?
VMB is a collective of motorcycle enthusiasts who share information regarding rides, routes, and moto-related events via Facebook, a website and a forum. The vision of this group is to be an inclusive, connecting core of riders from the area. We focus on sharing passion and knowledge about the two-wheeled lifestyle and on positive socialization among the members. Our weekly 'Sunday Funday' rides are my favourite! We get about twenty to thirty riders together for a rip up the Sea-to-Sky Highway, have dinner and talk bikes afterwards.
What is your role as VMB founder and organizer?
Networking and promoting VMB is my passion. As the founder, I take care of all the PR, communication and creative planning of the group's online and offline presences. It's been a true team effort though, and I'm really thankful for the VMB team of leaders and moderators; it wouldn't be possible without them! They volunteer with their time and efforts to ensure the quality of content and information online, as well as promote and lead various riding events.
The VMB rides and events are going really well and keep growing. What are your future plans and projects for the group?
Word-of-mouth is a big factor for our growth. Our members inspire lone riders to join the group and connect with others who are passionate about riding. We also distribute VMB cards among riders we meet on the road, display posters at local motorcycle shops and various non-motorcycle businesses.
In terms of future plans, I envision VMB to continue what it has accomplished today. That is, to further promote local motorcycle businesses who support VMB, and provide our members with promotions. We are advancing our commitment to safety by providing further information for other road users about motorcycle awareness by sharing our experiences online and at events.
Another exciting plan is to expand our line of VMB-branded apparel (T-shirts and hoodies) by partnering with a local design and distribution company. And lastly, I am interested in creating a VMB mobile app. I currently study Computer Science and plan to create a fun and useful app for the group.
One reason for our Leading Ladies series is the statistical growth rate of female riders in BC, which is two times higher than that of male riders: women now make up 13.5% of motorcyclists in the province. Do you see these numbers represented in VMB?
Yes, there is definitely a growing number of women joining VMB. I believe that as the riding lifestyle becomes more popular with different demographics, including a growing women segment, the primary goal for VMB continues to be a focus on bringing all riders together in a positive and welcoming environment.
---
---
When did you begin to ride motorcycles and what was your first bike?
I spontaneously started riding in 2012! Growing up, my dad rode motorcycles for pleasure, and it always seemed like a fun sport to me. Getting into motorcycle riding came to me as a part of trying out different fast and thrilling sports, such as snowboarding, sky-diving, shooting and MMA. My first bike was a Triumph Daytona 675, which I got after taking the MSA street course at Pacific Riding School and getting my class 6 license. Motorcycling has now become a full-time passion!
Which model is your dream bike and have you tried different styles of riding?
My current bike, a Ducati Panigale 1299S, is actually my dream bike. Yes, I've tried different styles of riding from street riding to dirt biking and even track racing. I plan to own more bikes in the future, most likely an Enduro. I am also a fan of twin bikes.
What do you recommend to women who want to start motorcycling?
I would suggest they take a safety course with a riding school, and to invest in good quality gear.
Why is riding in BC so great, and which route is your favourite? Do you have a dream destination outside the country or the continent?
BC has a lot of great roads for all types of riders. There are many scenic routes with fun, challenging corners. We also have the mildest weather in Canada, which makes for a long riding season–more time to enjoy these roads! During the cold off-season, VMB organizes various social events for riders to keep in touch.
My favourite BC ride is the Sea-to-Sky highway from Vancouver to Squamish or Whistler. My dream motorcycle trip outside the province would take me through the Alps in Europe, with the main destination being the Ducati factory in Borgo Panigale, Bologna.
Do you prefer solo, pair or group riding? Do you ride with other women?
Although I do all these types of riding, I really enjoy meeting new people and will generally rather go for a group ride. That said, I do sometimes plan on doing a solo ride, however, that usually turns into a group ride with friends. I have no preferences for company, as long as there is riding involved and a positive atmosphere.
Besides street riding you occasionally also race at the track. How did you get into that and what was the most exciting experience you had in that context?
I started locally at the Westcoast Superbike School in 2014. I raced in the 250cc and 600cc classes, which was a lot of fun. I have to say that it is a safe environment for riders who want to push their limits, which I did and enjoyed a lot! My future plans are to attend to the California Superbike School and the Two-Day Fun Camp at the Rich Oliver Mystery School. I'm planning on getting either a Mini GP or a Honda Grom, and racing that at the Greg Moore Raceway in Chilliwack. Lastly, I'm very excited to do track days at Area 27!
I follow the MotoGP races and actually got to meet my favourite rider, Jorge Lorenzo (99) from team Ducati, which was amazing!
Is he an idol for you? Who inspires your riding?
There are many different riders who inspire me and Jorge Lorenzo 99 is definitely one of them. He is a very smooth rider and pushes hard to improve himself all the time, and he inspires many people to achieve their goals by sharing motivational quotes on social media. Like Jorge, I believe people can live beyond their limits.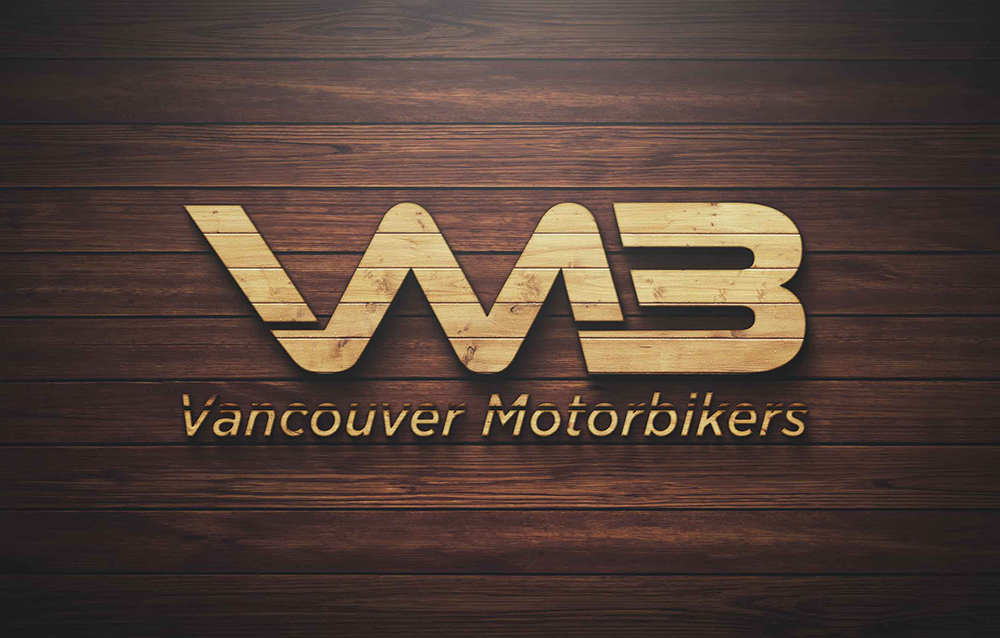 Where is your personal "motorcycle hub"? 
In the mind and the community of Vancouver Motorbikers!
---
For more details about VMB, join these social media accounts, check the website and start posting in the forum:
Website: http://www.vmb.bike
Facebook group: https://www.facebook.com/groups/vancouvermotorbikers
Facebook page: http://www.facebook.com/vmb.bike
Instagram: https://www.instagram.com/VMB.Bike
Forum: http://forum.vmb.bike