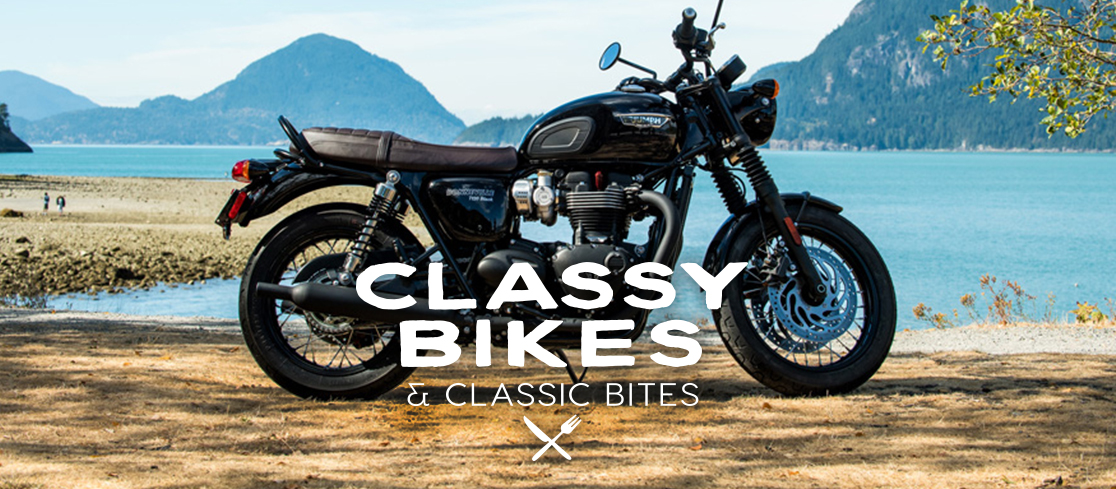 Honey's Doughnuts is the kind of grassroots establishment anyone likes to find at the end of the road. In this case, the end of the road is in Deep Cove, the eastern terminus of North Vancouver, and only about 20 minutes from the hustle and bustle of downtown. The ride out that way is worth every minute. Honey's Doughnuts recently celebrated their 30th anniversary, with current owners Ashifa and Ashak at the helm for 20 of those years, and Vancouverites know it as a pre-paddle, post-pedal coffee stop, a meeting place for friends over breakfast, or a lazy weekend brunch spot part and parcel with exploring the shops and natural sights and sounds of Deep Cove. It's a staple of sweetness in a city full of tasty options; a classic bite that's here to stay.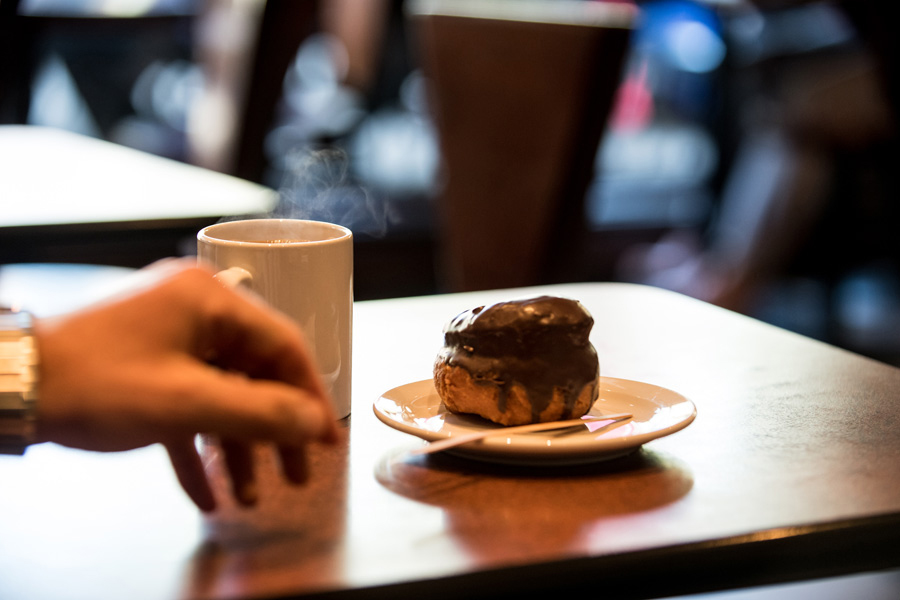 Fortunately, during my recent trip to Honey's I wasn't just excited about the doughnuts, because I was straddling the 2016 Triumph Bonneville T120 Black, a smooth and silky modern classic, channeling the glorious West Midland rocketships of old.
For many riders, the thought of a Triumph Bonneville brings images of easy rider-style choppers and bolt-loosening rattles as they sweep through country roads, trying not to lose their load of oil-in-frame lubrication. Triumph started producing the Bonneville in 1959, basing it on the successful Tiger, with inspiration from that model's heavily modified land-speed record holder which did the deed at, appropriately, the Bonneville Salt Flats. In the early 70s, the second generation saw an increase in displacement from 650cc to 750cc and was produced up until the company's demise in 1983. The engines in particular have always enjoyed popularity, being one half of the much sought after Tribsas and Tritons (Bonneville engines set in BSA and Norton frames), the cultural ancestors of modern-day "café racers".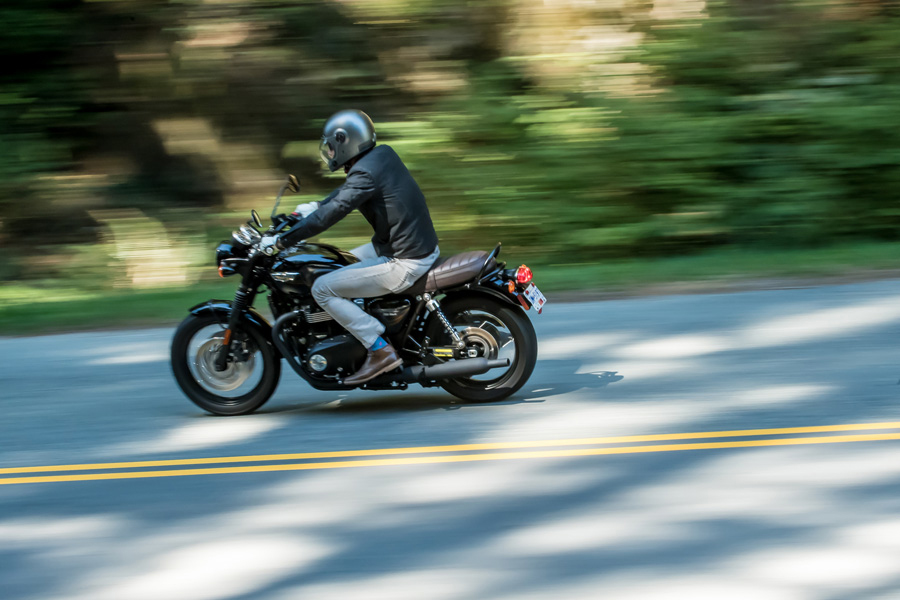 Triumph Motorcycles was rescued from insolvency in 1984, but the Bonneville would stay dark for almost 20 more years. Reborn in 2001, it roared back to life with an 800cc parallel twin, and was immediately well received. Having enjoyed 15 years of refinement since its relaunch, the 2016 version has built tremendously on the old favourite. This year brings us an all-new 1200cc parallel twin good for 80bhp and 77ft-lbs of torque, both accessible across the entire rev-range through a lively six-speed gearbox. Like their four-wheeled cousins, almost all motorcycles and getting more and more tech-savvy, and fittingly, the range-topping Bonneville comes equipped with lightning fast ride-by-wire throttle response, ABS braking, traction control, heated grips, and even an under-seat USB charging port so you can Instagram all your scenic rest (doughnut) stops. The proverbial cherry on top is the T120 Black edition – the suave, sophisticated patriarch of the family that lets all the details shine in glossy black and is nicely completed with a dark brown seat and a small handful of strategically situated pieces of chrome.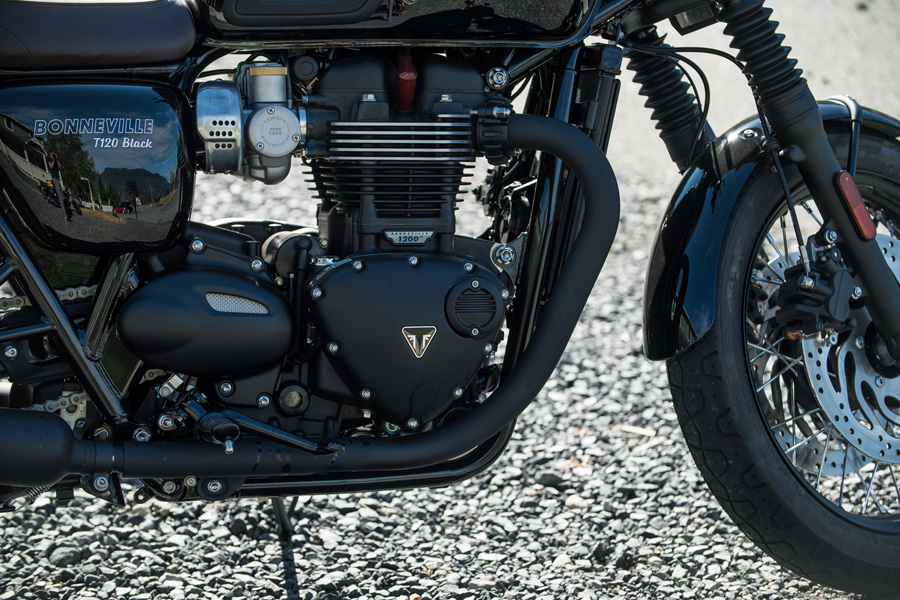 The bike truly excels as a city slicker for one or two, a backroads sweeper, a long-distance cruiser, or – thankfully, given its pedigree and the day's destination – a doughnut-running café racer. We took the coastal way to Honey's and the long way home (why wouldn't you?), and enjoyed the switchback corners of Mt Seymour's access road on a quiet Monday to get the bike leaned over properly. Uphill, downhill, going straight and slinking side-to-side, the bike feels stable, capable and willing, and brings a smile to the rider's face when considering the history pouring from its distinctive form, pea-shooter exhaust pipes, spoked wheels, etc. It truly is a classic, reborn in the best of ways, in touch with its roots but modernized for the new and now, and frankly, there aren't many good reasons why you shouldn't have one.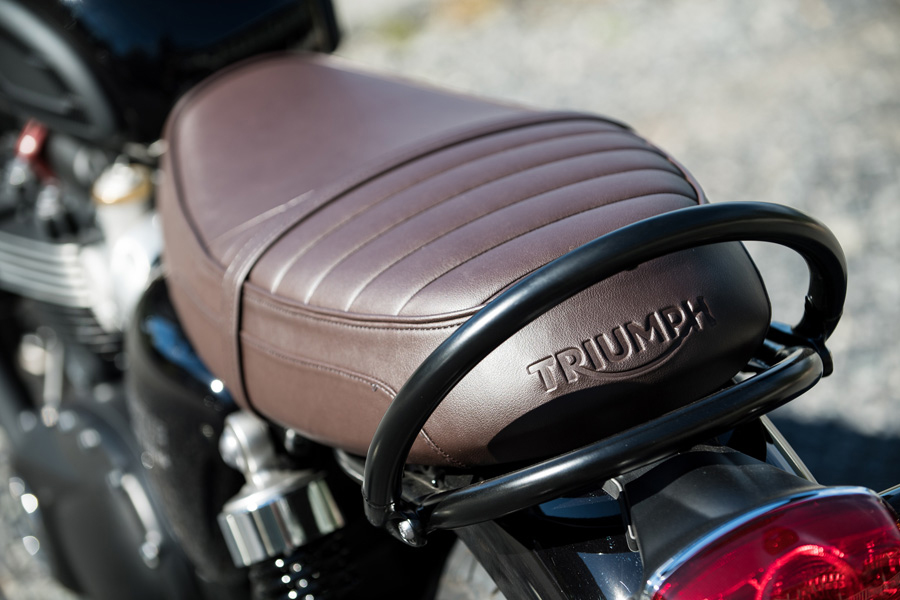 Starting at $12,900 in Canada, they're available in stock form or with up to 165 factory customization options from International Motorsports in Vancouver and Langley, and a number of other dealers throughout the country. The doughnuts start at $2.15 and come in four different flavours (try the maple bacon!). While they're available for take-out or for delivery across the Lower Mainland. you're usually best off enjoying one on the patio at Honey's after a hike to Quarry Rock, or down by the Deep Cove waterfront, thinking about the motorbike you're riding to and fro, or just admiring the scenic oceans and mountains that surround you.
A classy bike and a classic bite; a good recipe for any day of the week.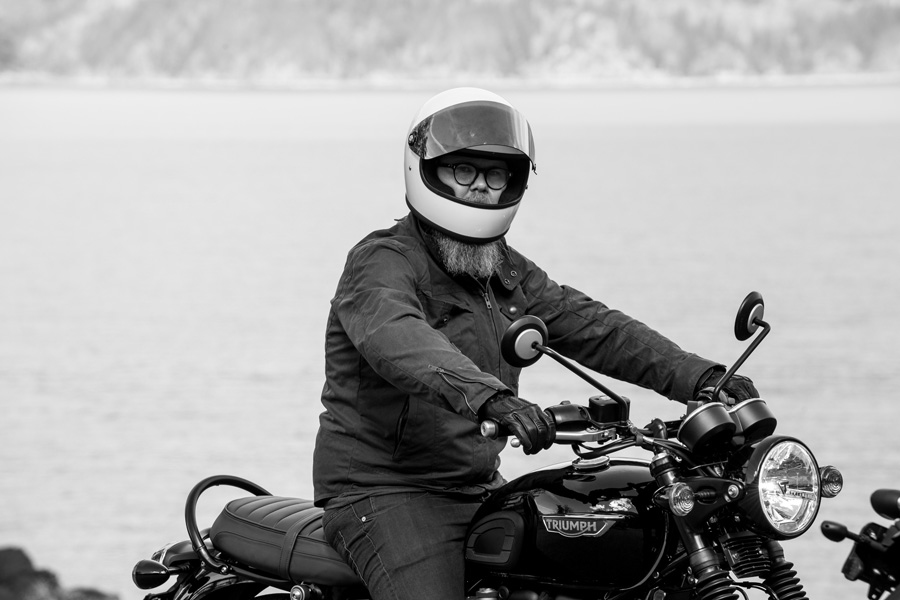 Photos by Jesse Laver | Laver Creative