Like many on this earth, TJ Schneider wants the world's men and women to look and feel good when they're going about their day. Even more so, his life and passions revolve around vintage motorcycles, and he is firm in the belief that a classy, classic bike shouldn't be robbed of its visual appeal by what the rider is or isn't wearing. Lastly, TJ believes in celebrating the fading act of craftsmanship in clothing. Tired of modern "fast fashion," he speaks fondly of the days – well before his time – when men and women wore denim, leather and waxed cotton made by hand, piece by piece, designed to last for decades, not "seasons".
It's this mantra that gave life to the Shop Vancouver in 2012, a small, but inventory rich storefront on Columbia Street, on the gritty edge of Vancouver's Chinatown. Out front you'll regularly find 50s & 60s Knuckleheads and Bonneville choppers, 70s BMW Boxer twins, and modern vintage-inspired numbers from pedigreed manufacturers like Moto Guzzi and Triumph.
Step inside and you're likely to think you've just caught a glimpse of James Dean and Steve McQueen walking out the back door. Belstaff, Schott NYC, Filson, Tobacco, Stevenson, Levi's, Saint, Vanson, Biltwell, and Redwing Heritage are just some of the brands the Shop deals in. The list reads like the ten commandments of long-lived, quality motorcycle clothing; while the pricing is rich and you'll have to pinch your pennies to kit yourself out, it's unapologetically so, because this shit is beautiful, and it's the best there is.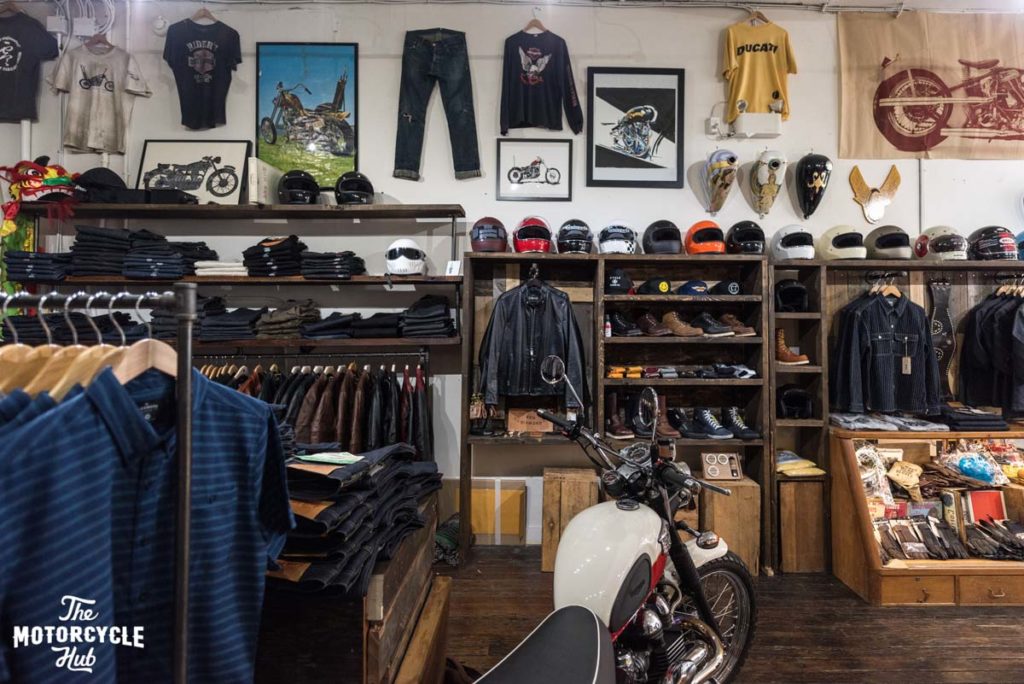 Fortunately, you don't have to rob your piggybank to walk through the front door. TJ and his crew aren't oblivious to the benefits of community, and this is a place you can stop in for a coffee, a chat, a new record, some vintage magazines, a set of grips, boots or a jacket, and feel like you're part of the gang whether you're a true regular or just passing through the city.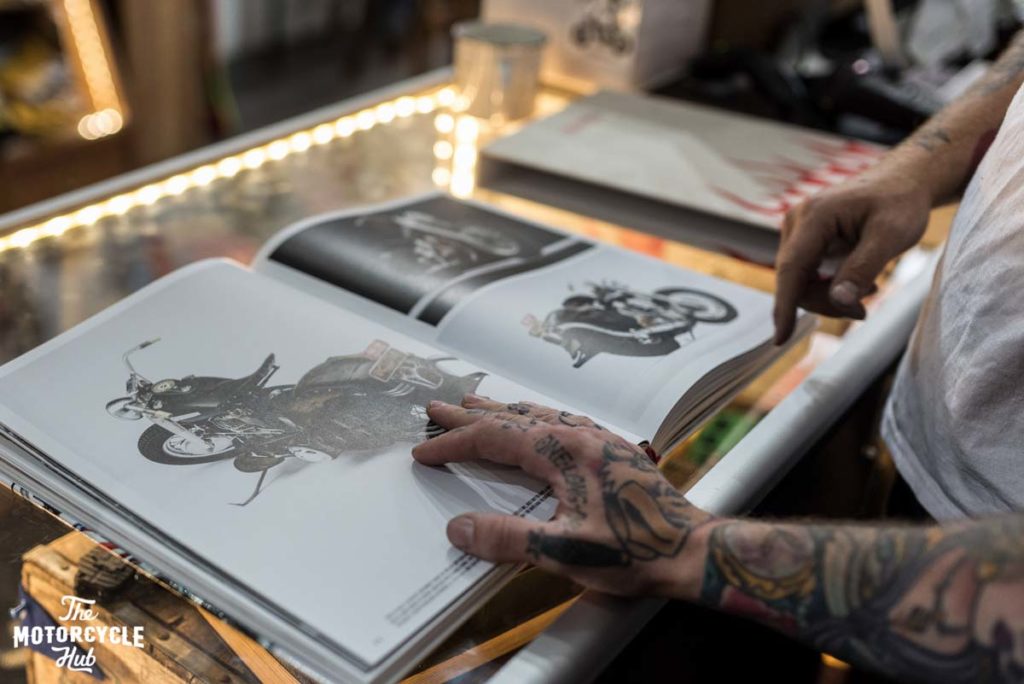 Now ramping up for its third year, their pride and joy PR move is the annual Spit & Shine, a Gastown celebration of all things motorcycle. This year's show is July 9th, and you'll find them giving away – amazingly – a fully restored Honda CT70 and a 2006 Triumph Scrambler.
The Shop is a great place to be a part of. Whether you ride a bike or not, they'll always have a great piece of clothing for you that fits well, feels good, looks great, and will last for 30 years. If you DO ride, it's a must-stop, because if you're out on your bike and you don't look as good off it as you do on, you're doing something wrong and this is where you'll find the answer.
The Shop Vancouver
432 Columbia St.
Vancouver. BC.
(604) 568-7273
Tuesday – Saturday 11am-6pm
Sunday – Monday 11am-5pm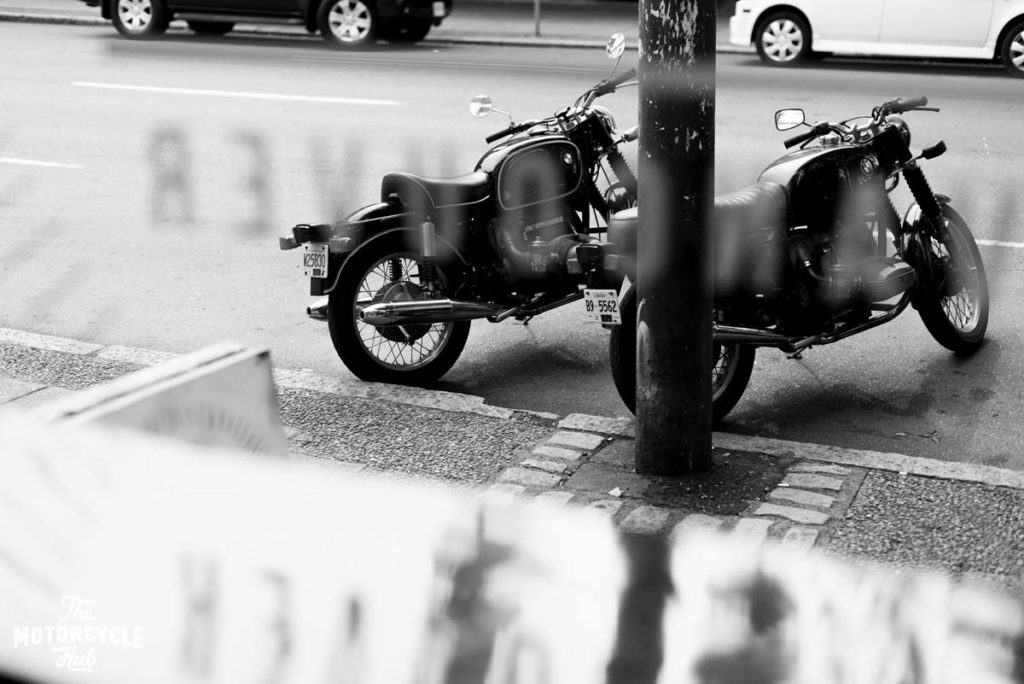 Photography by Jesse Yuen
For additional motorcycle gear and apparel options, visit the business directory.