On September 24th, 70,000 riders in 600 cities in 95 countries will participate in the Distinguished Gentleman's Ride (DGR), a fundraising initiative to support the awareness of global prostate cancer and mental health.
DGR was founded in 2012 by Mark Hawwa after being inspired by an image of Mad Men's Don Draper saddled upon a classic motorcycle in his pressed and fitted dapper sixties-styled suit. This led Mark to form a motorcycle charity ride linked with this exclusive style to raise funds and combat the negative stereotypes of the motorcycling community.
Vancouver riders have taken part in the ride since the first year, and last year 111 registered riders raised over $10,000. There are more than 200 riders registered to participate in this year's fundraiser, and over $18,000 has been raised so far.
In honour of the Distinguished Gentleman's Ride, here are 7 vintage photos from Vancouver showcasing some beautiful classic bikes and their well-dressed riders.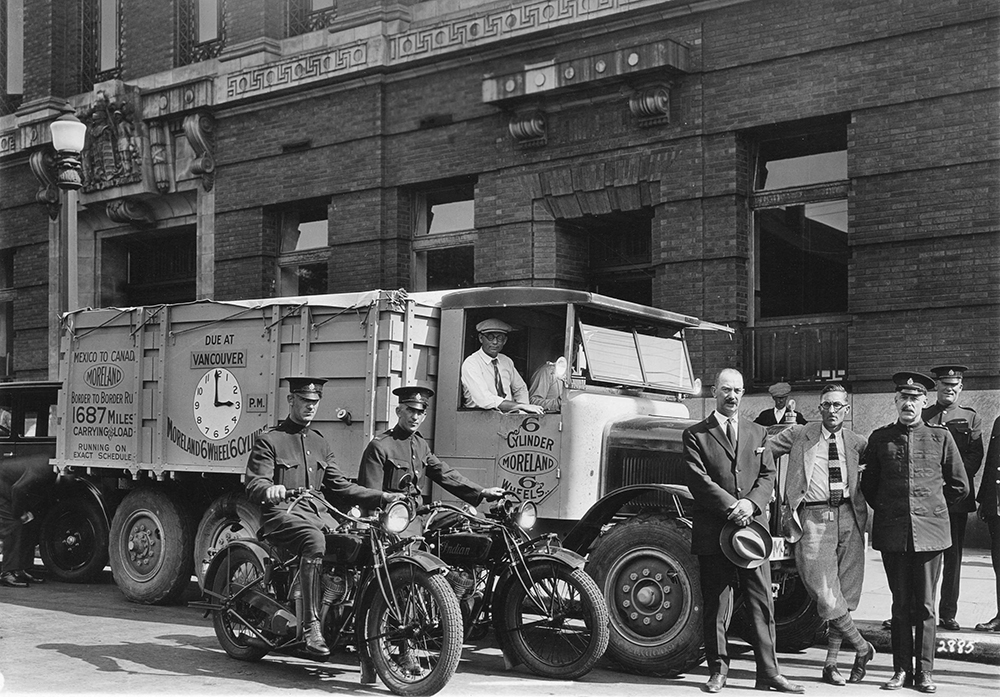 Two sharply uniformed men pose on their Indian motorcycles beside a transport truck. Photograph by Taylor, Louis Denison ca.1925, courtesy of City of Vancouver Archives.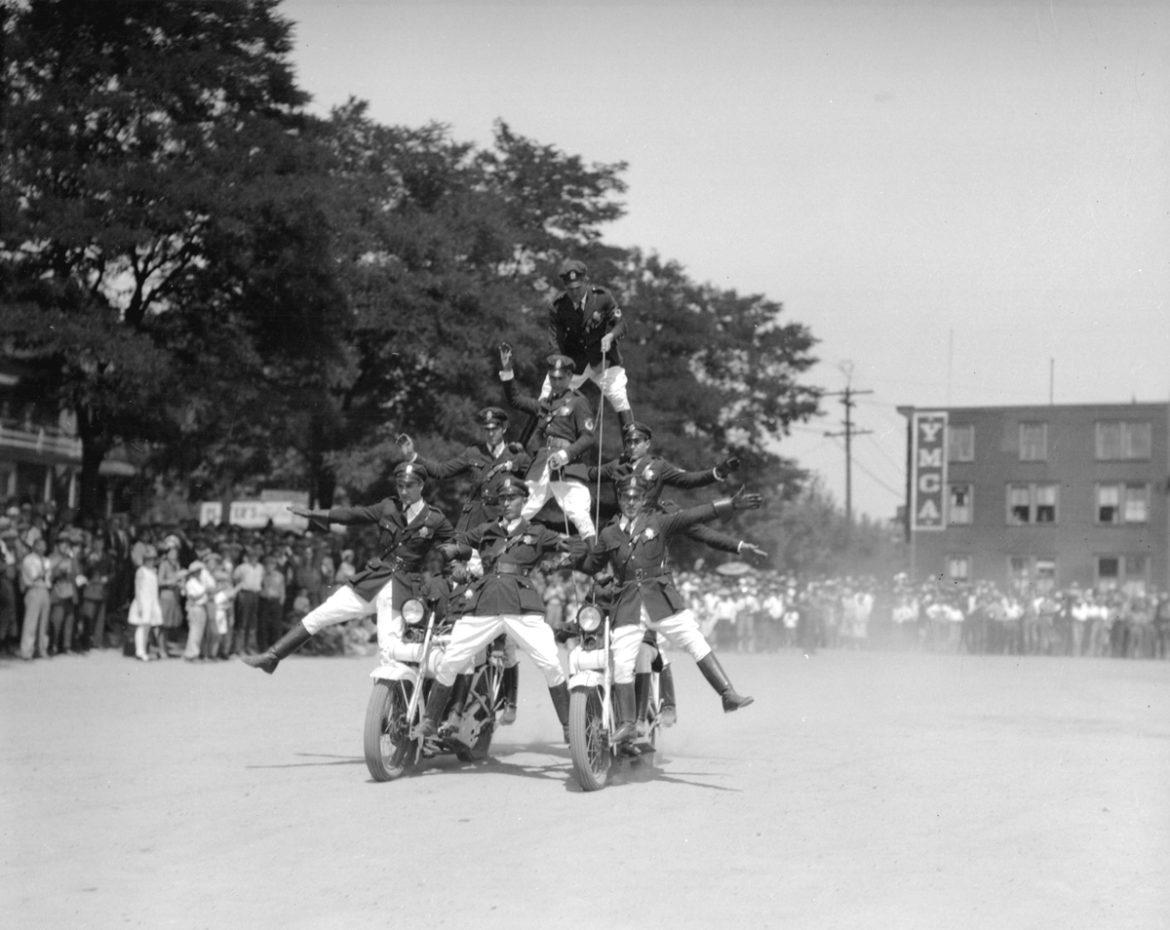 Stunt riders perform on Harley Davidson motorcycles at the Beatty Street Drill Grounds in 1937. Photograph by Stuart Thomson, courtesy of the City of Vancouver Photo Archives. See more stunt photos here.
These two photographs come from the City of New Westminster archives. Left: A woman sits on a motorcycle, ca.1940s. Right: Charlie Stride, at right, on bicycle, with his travelling companion Robert J. Barr at left, and another man on a motorcycle between them. The two cyclists travelled to San Francisco to see the Panama–Pacific International Exposition.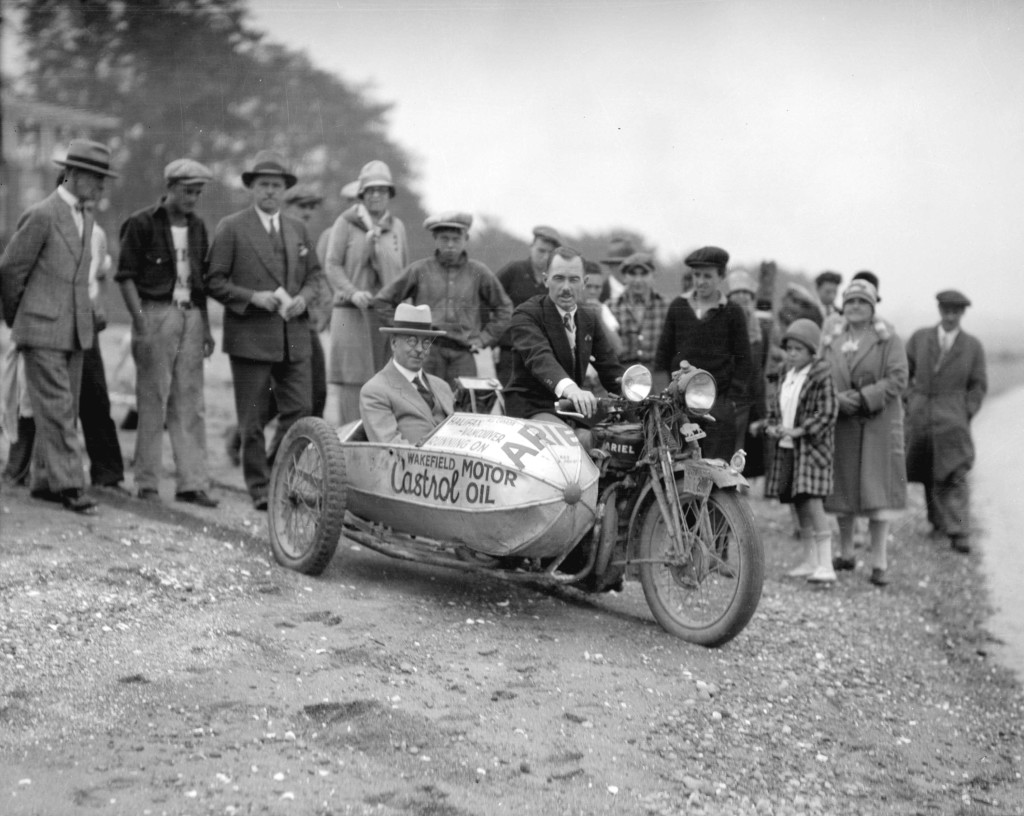 Graham Oates was the first Canadian to ride from coast to coast on a motorcycle, a quest he completed in 1928. Here Oates is in English Bay, Vancouver on his Ariel motorcycle with Mayor L.D. Taylor in the sidecar.  Photograph by Stuart Thomson, courtesy of the City of Vancouver Archives. Read the story here.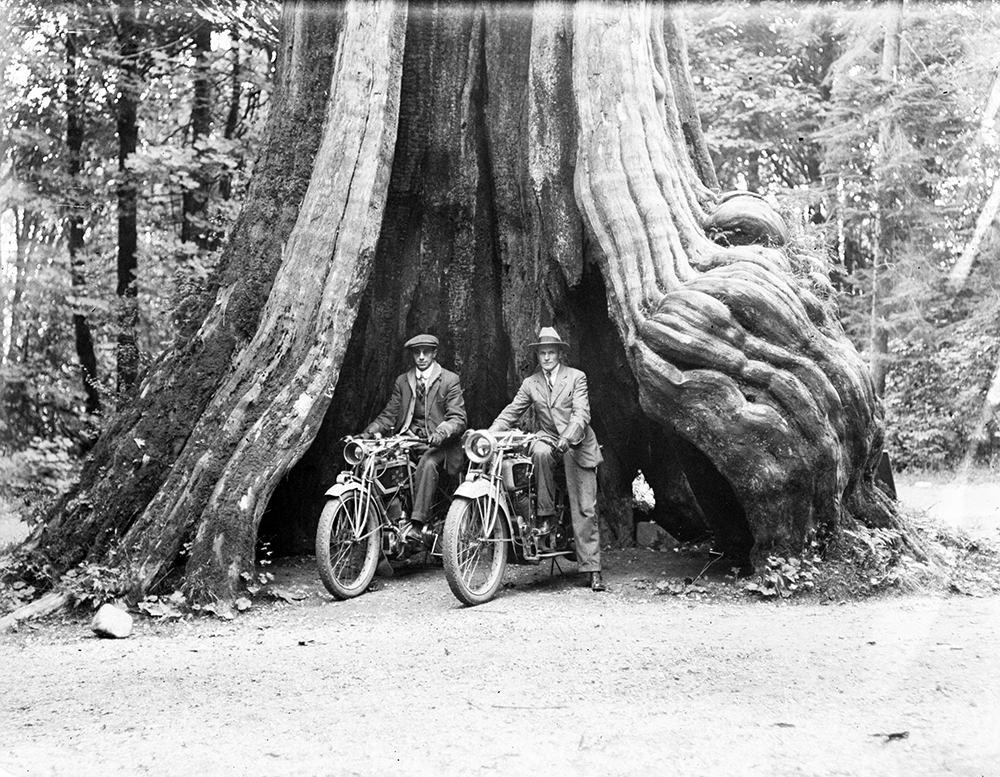 James Crookall and friend H. Morris on Excelsior motorcycles in Big Hollow Tree in Stanley Park, Vancouver in 1928. Photograph by James Crookall, courtesy of the City of Vancouver Archives.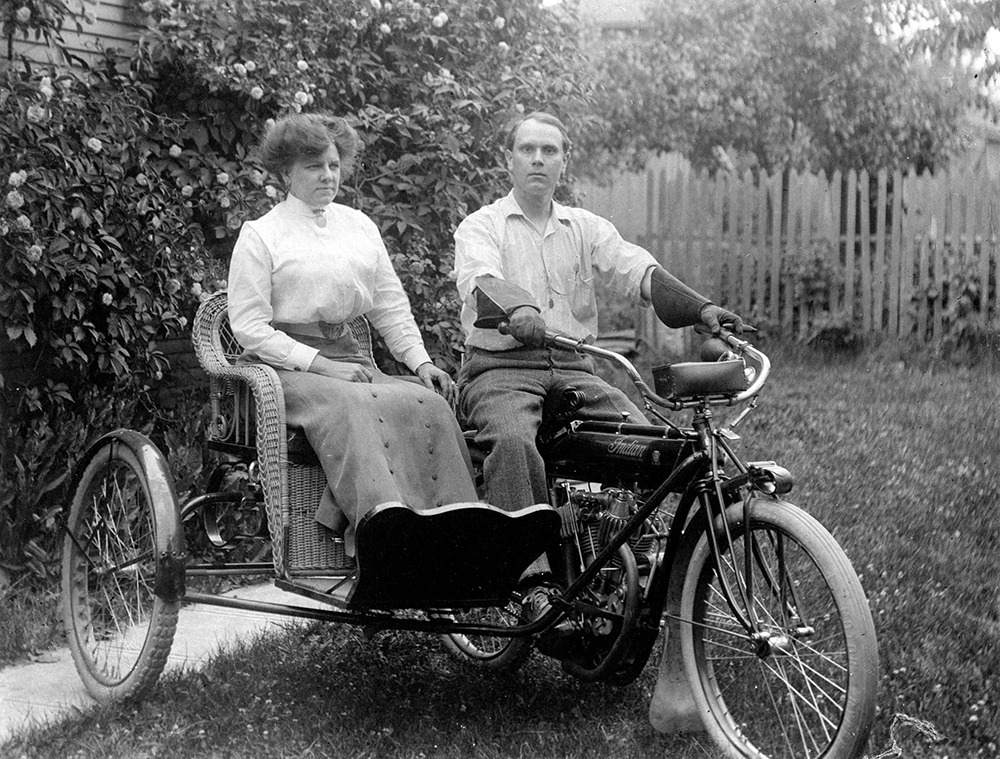 Vancouver actors Alfred T. Leece and Daisy D'Avara, husband and wife, posing on an Indian motorcycle and sidecar ca. 1905. Photograph by Daisy D'Avara, courtesy of the City of Vancouver Archives.