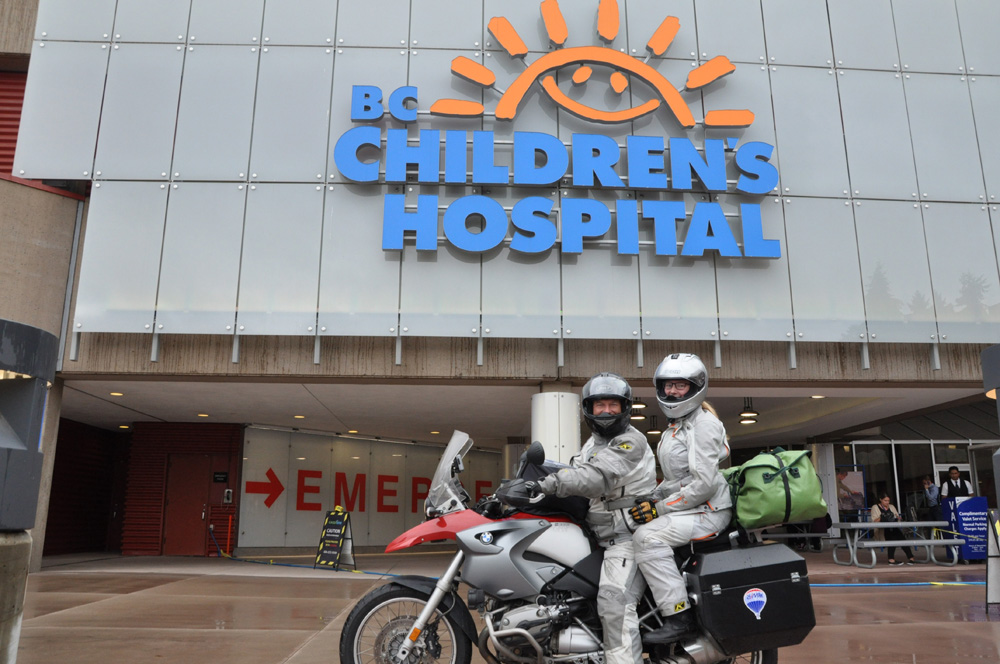 On a rainy morning earlier this week, Bruce Johnson rode up to the emergency room doors at BC Children's Hospital in Vancouver on a motorcycle with his 15-year-old daughter Holly in tow. After a month-long journey from the eastern coast of Canada, the two were there not because they needed help, but rather because they wanted to help others. On Wednesday, August 31st, the Johnsons wrapped up a cross-Canada motorcycle tour to raise money and awareness for Children's Miracle Network Hospitals in Canada. Dubbed "Motorcycle for Miracles," their quest began July 31 on a 2007 BMW R1200GS adventure touring motorcycle and raised more than $160,000.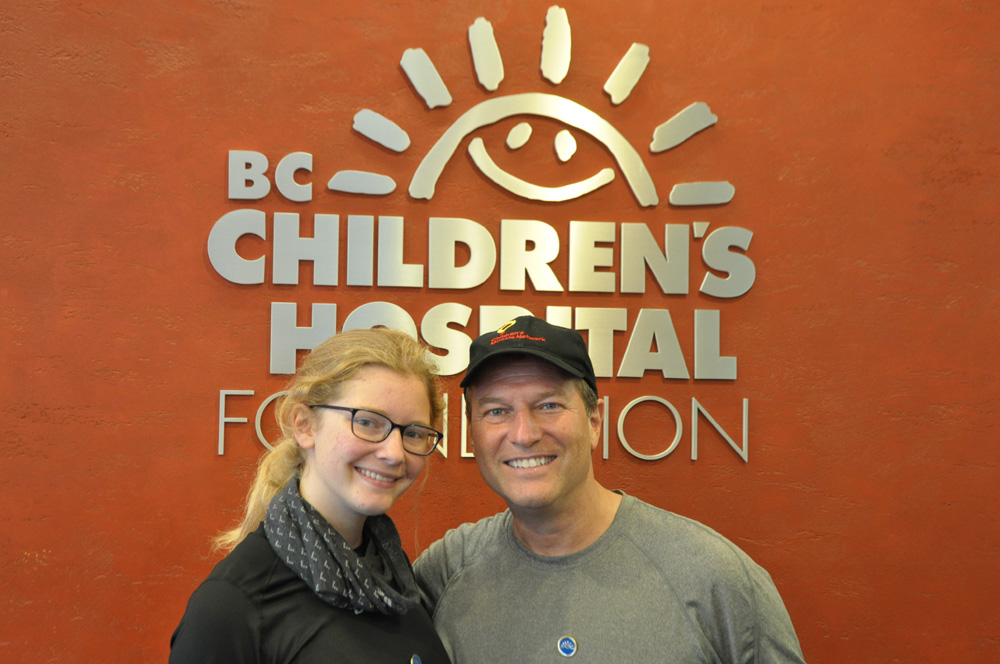 For Bruce, the motivation for the journey was highly personal. In 1998, he and his wife's first-born daughter, Alyssa Rae, was born with a defect called omphalocele, in which some of her organs grew outside her body. Alyssa died after just 20 days of intensive care at SickKids Hospital in Toronto.
Inspired to honour the memory of his daughter's short life, Bruce created a fund in her name through Children's Miracle Network Hospitals. Eighteen years later, he and young Holly rode across the country to collect donations for the Alyssa Rae fund, nearly reaching their $200,000 goal. The father-daughter duo stopped off at all 14 Children's Miracle Network Hospitals in Canada, including the one where Alyssa spent her short life. All donations will support Canadian hospitals.
Bruce, a real estate agent for RE/MAX in his normal life, also made several stops at RE/MAX offices across the country to collect money from supportive colleagues. He and Holly brought along a flag to collect signatures from supporters and hospital staff at every stop. "It's been a very emotional ride," Bruce remarked during his stop at the BC Children's Hospital Foundation in Vancouver. He said the most emotional moments of the journey were those shared with supporters at each of the hospitals and offices along the way. "It's when people share their stories of children going home with them that's the blessing," he said. "That's the best part."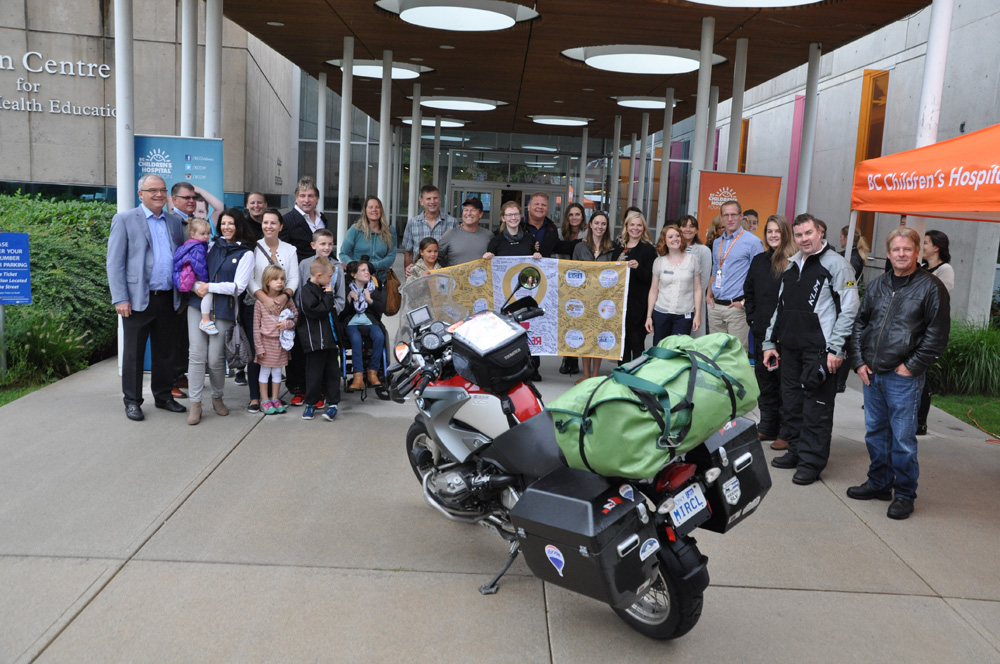 Bruce, a seasoned street motorcyclist, is no stranger to adventure travel. Since getting his motorcycle license at 16, he has traveled by bike to Panama, Labrador and even the Arctic. His interest in long-range motorcycle touring is something he has happily passed on to his daughter. In fact, this summer wasn't the first time the two rode thousands of miles in honour of Alyssa Rae. Bruce and Holly first raised money together for the Alyssa Rae fund by riding from Ontario to Costa Rica. They decided to ride across Canada in 2016 to continue the legacy. In reflecting on their Central America ride, Bruce realized on how much easier it was to ride across Canada. The duo experienced no major mechanical issues and received complimentary servicing throughout the journey from BMW Motorrad Canada.  "It's been so simple riding from coast to coast," Bruce said. "There were no borders to cross at all. You can do it without a passport. The roads are incredible and we've had beautiful pavement. The only real challenge we've had has been the weather." From 44-degree heat to pouring rain, Bruce and Holly have not had it easy, but they attributed Klim gear to keeping them dry and protected throughout the trip.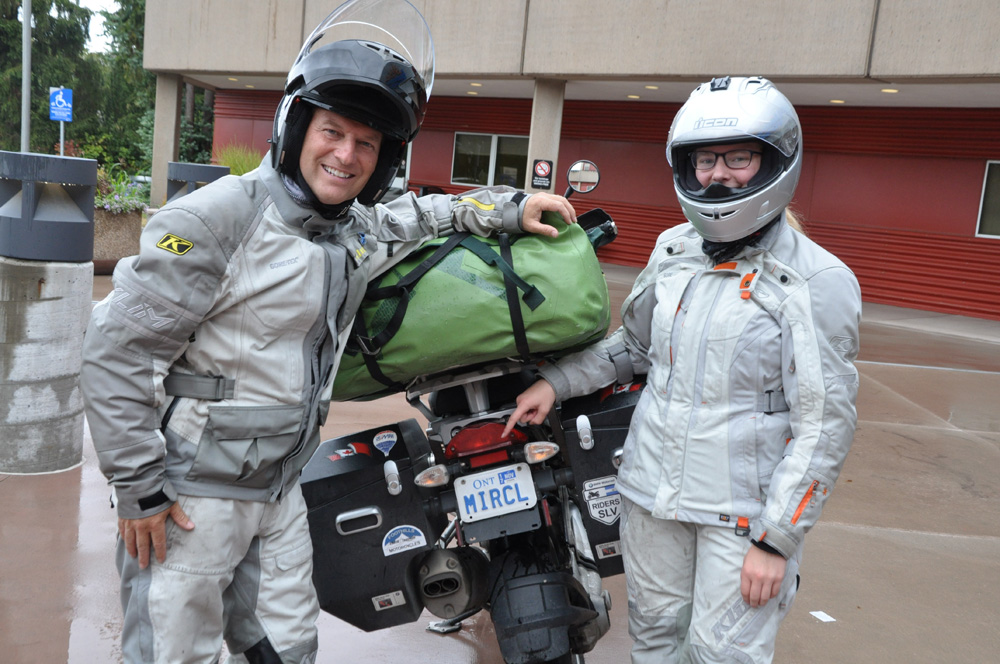 Their visit to BC Children's Hospital concluded the father-daughter duo's tour of Children's Miracle Network Hospitals in Canada. Holly will return to Ontario, but Bruce said he will continue on solo to Victoria. "I'm going to finish off where Terry Fox wanted to finish off his journey."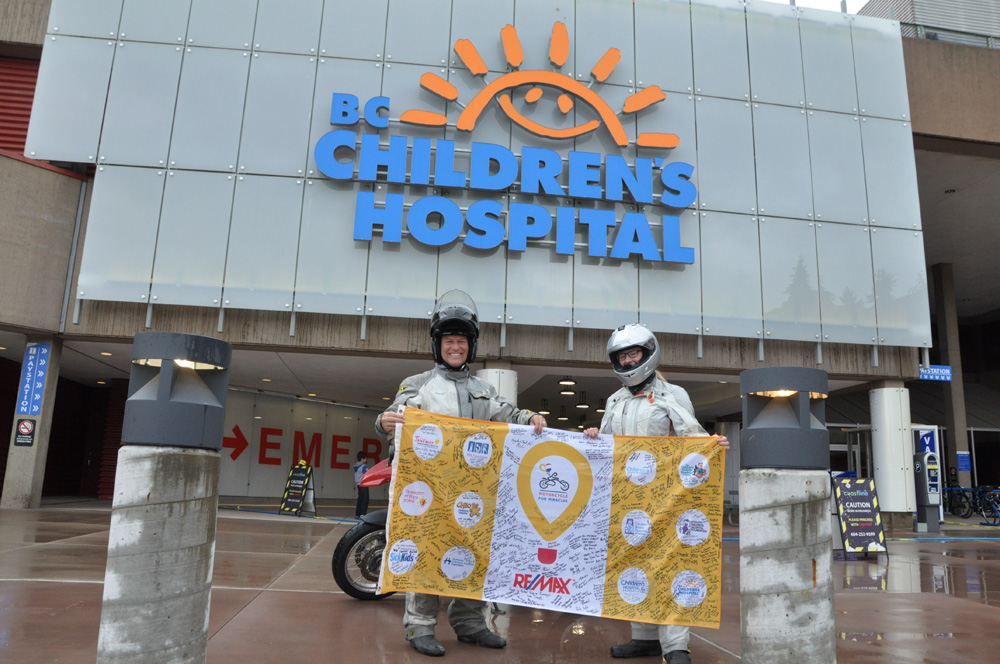 ---
To donate to the Alyssa Rae fund, visit motorcycleformiracles.com/donate/
Follow Motorcycle for Miracles online at Facebook and Instagram.