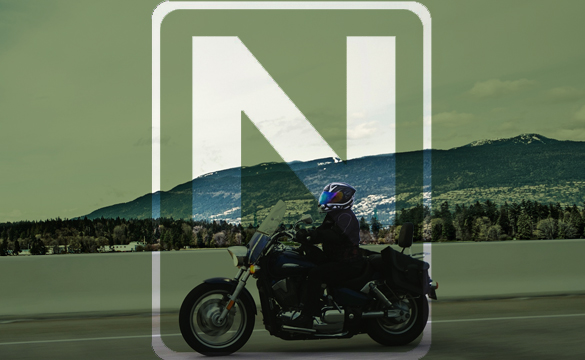 Do you turn your head longingly after every bike that passes you? Maybe you imagine how thrilling it would feel to lean into the curves of the Sea to Sky Highway or ride the beautiful dirt trails in the Squamish back forest?
Perhaps you'd like to make your daily commute in the Lower Mainland more affordable, faster, and greener?
If you dream of traveling beautiful British Columbia on two wheels, then you need to learn how to ride safely and establish the practical skills to fully enjoy such moments of motorcycling bliss.
Once you've decided to start riding, it's time to research how to get your motorcycle license here in BC.
Studying ICBC's steps to obtaining your license, you'll notice that it's possible to get your Class 6 license through additional professional training, or even by yourself with the help of some riding buddies.
When asking your motorcycling friends about where they learned how to ride, their recommendations are probably quite varied. Don't despair; we have found a range of options for local motorcycle training available here in Vancouver.
Group Training
If you enjoy a social learning setting including classroom lessons and group rides, an established riding school with licensed trainers is what you're looking for. All of them require you to get your L at an ICBC branch first, but they offer motorcycles and gear if you haven't purchased your own bike or outfit yet.
Located in Surrey, PRS has been providing training since 1995 and is run by eight-time SuperSport Champion Mark Kruger. All instructors here are not only ICBC certified, but continuously hone their training skills in US riding schools.
They don't simply teach you how to pass a test, but prepare you for the reality of riding, navigating the challenges of the road, and recognizing its hazards. Their credentials include a focus on multidimensional education methods, such as combining physical practice and visualization, the newest radio communication technology for immediate feedback, and a fleet of 2015 motorcycles provided by one of their sponsors, Honda Canada. After graduating, you're a member of the PRS Alumni Club, which organizes further training, monthly rides, and community events.
ProRide is located in North Vancouver and has been operating since 2000. The government-approved instructors lead you through courses certified by the ICBC, with the Survival Rider Training Program teaching you how to manage space, time, and visibility to develop and maintain good riding habits. ProRide considers motorcycling a life-long learning process and, therefore, caters to beginners and experienced riders alike; among their students are local RCMP, CAF, and VPD officers, as well as actors and stunt performers. Besides providing helmets, gloves, rain gear, and safety vests, the school's fleet features a variety of models including Harley Davidson motorcycles sponsored by Trev Deeley. ProRide also offers continuous support for graduates, such as MSA retests, refresher courses, and a motorcycle maintenance class.
1st Gear Motorcycle School has provided hands-on rider training in Richmond for over fifteen years. Their enthusiastic instructors are licensed and registered with the ICBC, using recent technology and techniques to teach you the foundations of road riding in weekend, daytime, or evening classes. In the practical segment of the training, you can choose from an assortment of motorcycle types, including standard, cruiser, sport bike, dual sport, and mini bike, with the instructors assisting in finding your best fit. The optional group rides take what you've learnt in the parking lot to the road where you can apply your new skills and meet future riding buddies that come together at their summer social events called  1st Gear Bike Nights.
Private Training
If you prefer a personalized and more focused type of rider training, one-on-one motorcycle lessons are the answer. The schools mentioned above provide private lessons, but there are some providers with a sole focus on this service throughout Vancouver. Without a group of students, the instructors can offer flexible training sessions based on your availability and give you their full attention, including individual feedback on your riding development. State-of-the-art programs and excellent curriculums exercise you in controlling any motorcycle and being aware of road-riding risks. They emphasize 'on-bike' time alongside classroom theory lessons.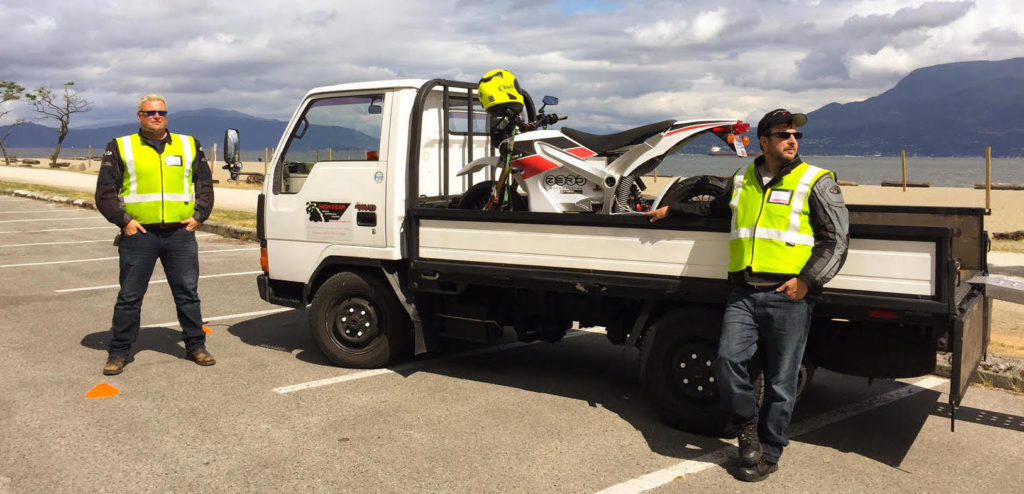 The only ICBC-certified motorcycle training school located in the city of Vancouver, High Gear exclusively offers one-on-one training. Instructors Noah Nitikman and Desmond Rodenbour each have over 10 years of motorcycle instruction under their belts and pride themselves on offering flexible and custom training schedules to their clients.
KamenRider has been offering private one-on-one motorcycle training in Richmond for five years using ICBC's syllabus for motorcycle training. Lessons are available in English, Mandarin, and Cantonese.
Choose the type of training that best suits your personality, preferences, and means, while making you a safe, confident and happy rider.
For more details about training options in Vancouver and the rest of BC, see ICBC's list of registered schools and providers, or peruse The Motorcycle Hub's comprehensive directory.