Unit 2 4416 Dawson St Burnaby V5C 4B9 British Columbia, Canada
4416 Dawson Street
Burnaby
British Columbia
V5C 4B9
CA
Everyone is welcome at Rocket Fuel Supply Co.
We try our best to create approachable and inviting ambiance for everyone from seasoned motorcyclists to folks with any interest in the motoculture.
Please give us a follow at our Instagram account @rfsupply.co, and our Facebook page at Rocket Fuel Supply Co.
Hours of Operation:
Tuesday – Friday: 11am to 7pm
Saturday, Sunday, Monday: 11am to 4pm
Our services include:
Full service coffee bar serving house brand hot coffee and nitrogen infused cold brew coffee from Stumptown Coffee Roasters.
Membership based DIY custom service lounge with access to various tools and motorcycle lifts.
Members also gain access to Apple TV, Playstation console, and other entertainment features.
Custom parts counter offering products from Öhlins suspensions, K&N Filters, Rizoma, Biltwell, Motobox USA, Tyga Performance, Quadlock Cases, and more.
Showroom featuring a wide selection of apparels and accessories, motorcycle gear including helmets and optics.
In-house design studio offering Custom Art & Design services to both personal and business purposes.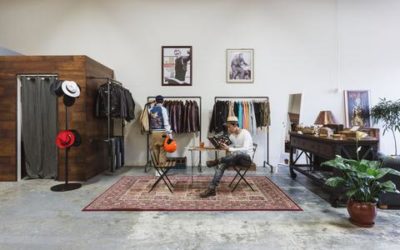 ---
Read The Motorcycle Hub's story on Rocket Fuel Supply Co.